Hallam Gas Ducted Heating Systems
Ducted Heating Systems are a premium solution for your home in Hallam
If you need a ducted heating system, contact Too Hot Climate Systems! These systems make it easy not only to get your house warm, but to keep it warm. Melbourne, Bayside, Frankston, and Metro Melbourne can get cold during the winter and a ducted heating system not only keeps you warm, but prevents pipes from freezing and other cold-weather damage.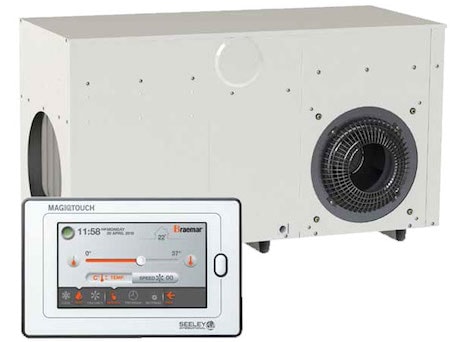 Benefits of Ducted Heating
How we install your ducted heating system will depend on the style and construction of your home. Some are installed under the floor, while others are put in the ceiling.  These systems have many benefits, including:
Ability to control "zones," which allow you to heat only some parts of your home, reducing your energy bill
No open flames means the safest, most efficient heating system
Environmentally friendly
Add-on cooling available to turn a ducted heating system into a heating and cooling system
How much does it cost?
The price of one of these system ultimately depends on the size of your home and what requirements there are for zoning and controllers. Most homeowners pay in between $2,000 and $4,000, which includes GST, any certificates of compliance they might need, and full electrical.  The best way to know how much a system would cost for your home is to contact us today for a customised quote!
Reputable Brands & Great Service
Too Hot Climate Systems knows that you want a reliable system, from a trustworthy brand. That's why we only work with reputable brands and bring you the best possible ducted heating systems for your home.
We endeavour to provide the best possible service to all of our clients in the Melbourne, Bayside, Frankston, and Metro Melbourne areas.
We don't just install your system and then abandon you, we make sure it's working properly and meets your needs. For more information about ducted heating, our installation services, or to receive your customised quote, contact us today!
Reviews from some our our recent clients
"
Really happy with the quality of works and communication for first point of contact right through to last contact, answered all questions promptly.
"
    
Corey Peele
"
Excellent customer service, air con was sized very well. Can't speak highly enough of the experience.
"
    
Greg F
"
All trades were punctual and professional and the customer service was great. We really appreciated the follow up after the work was complete to ensure everything met expectations.
"
    
James Stutt
"
Highly recommend these guys. Sam installed our zoned ducted heating system and went out of his way to ensure everything was set up exactly how we wanted it. His tips to improve airflow and efficiency were greatly appreciated too. I wouldn't hesitate to use them again.
"
    
John Trumbull
"
Sam installed our gas ducted heating system, he was a pleasure to deal with and did a perfect job. I would highly recommend!
"
    
Jordan B
"
All the staff we have encountered have been lovely, efficient and easy to communicate with. Very competitively priced also. Highly recommend these guys!
"
    
Josephine Barnes