Split Systems are a premium solution for your home in Dandenong
One of the reasons these systems are so popular is because they are great for keeping your home a consistent temperature no matter the season, and because filters installed in the system can keep air clean and fresh. For those that suffer from allergies or a respiratory illness like asthma, a split system air conditioner or heating system can improve quality of life.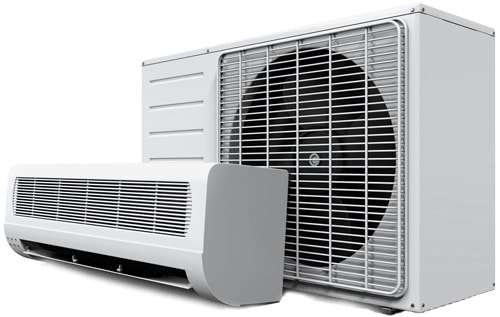 What is a split system?
Split systems have 2 main parts
– a compressor that is located outside of the building or home
– an indoor unit, that houses an evaporator coil and fan, blows the air throughout the home.
Because these systems can be added to existing furnaces, they are a popular choice for those that want to add an air conditioning component. These systems work by drawing air from inside the home, adjusting its temperature, and then pushing it back into the home.
Because you do not have to have a door or window open to help promote air circulation (like you do with an evaporative cooling system), you can create a very clean, dust-free, pollen-free, bug-free environment inside the home.
A split system air conditioner is the best option for a wide variety of homes who want consistent, reliable cooling that doesn't cost a fortune. Because they can both heat and cool your entire home or just a single room, they are an ideal choice.
Types of Split Systems
There are basically two type of split systems. The first is a single split system, which provides climate control to a single room. It often can affect neighbouring rooms, but the system is on designed to focus on one room.
The second type is a Multi Head split system, which uses many indoor units, connected to a single compressor outside the home, to cool or heat many rooms at once.
These systems are great if you have some rooms in the house that are always warmer or colder than the other rooms. For example, if all of the bedrooms in your home face west and get very hot during the afternoon, while the rest of your rooms remain cool, a split system may be perfect.
Benefits of a Split System
Stainless steel filters that trap bacteria, dust, pollen, and pollutants to prevent them from being redistributed through your home – great for those with asthma or allergies!
Smart systems keep your room at the desired temperature and break the cycle of cooling down and heating up and having to cool it down again.
Many of the brands we work with design silent or almost-silent systems, so you can cool or heat your home without an annoying mechanical noise.
How Much Does a Split System Cost
Depending on the size of the room or home where the split system is going to be installed, and the type of system you choose, cost can range from under $2,000 to around $3,500. This includes the cost of GST, certificates of compliance, and electrical work.
Too Hot Climate Systems is dedicated to providing the best service, at affordable prices.
For more information about split systems for Melbourne, Bayside, Frankston, or Metro Melbourne or to get your customised price quote, based on your home and climate control needs, contact us today!
Reviews from some our our recent clients
"
Really happy with the quality of works and communication for first point of contact right through to last contact, answered all questions promptly.
"
    
Corey Peele
"
Excellent customer service, air con was sized very well. Can't speak highly enough of the experience.
"
    
Greg F
"
All trades were punctual and professional and the customer service was great. We really appreciated the follow up after the work was complete to ensure everything met expectations.
"
    
James Stutt
"
Highly recommend these guys. Sam installed our zoned ducted heating system and went out of his way to ensure everything was set up exactly how we wanted it. His tips to improve airflow and efficiency were greatly appreciated too. I wouldn't hesitate to use them again.
"
    
John Trumbull
"
Sam installed our gas ducted heating system, he was a pleasure to deal with and did a perfect job. I would highly recommend!
"
    
Jordan B
"
All the staff we have encountered have been lovely, efficient and easy to communicate with. Very competitively priced also. Highly recommend these guys!
"
    
Josephine Barnes